[acx_slideshow name="skywoods"]

Located in the heart of Dairy Farm and surrounded by an expanse of glorious greenery and reservoirs, Skywoods condo represents the nature lifestyle for people who fancy living in a serene estate. It is a place where the young and old will enjoy growing together.
Wake up to the call of nature and be greeted by a panoramic view of lush greens. Stroll down to the upcoming Down Town Line HillView MRT and Rail Way Mall in matter of minutes. If you happen to be a proud owner of a The Skywoods, you are also in an outstanding location which is 5 minutes drive away from CBD. Also, some of the most renowned schools are strategically situated within the vicinity. Schools such as the Assumption English School, CHIJ Our Lady Queen of Peace, Bukit Panjang Primary School, the Chestnut Drive Secondary School, as well as many others.
Skywoods your home conveniently exciting yet embracing nature.
LTA is currently also constructing two new flyovers and widening parts of Upper Bukit Timah Road & Woodlands Road to improve the overall traffic flow along this road corridor. The flyover is targeted to be completed together with HillView MRT estimated 2015.Click here for more info.
[wptab name='Highlights']
Tranquility – Lies the quiet nature reserve area, away from the bustling town.
Lush Greenery – Surrounded by many parks and nature reserves.
Upcoming Amenities – Near to Hillview area which is designated to be the next property hotspot.
Future Ease of Commuting – The Skywoods' future residents can expect better commuting with the completion of Hillview Train Station.
Potential Gain – The future Downtown Line MRT station and the upcoming nearby developments are likely to have a positive impact on The Skywoods' price.
[/wptab]
[wptab name='Fact Sheet']
Skywoods Fact Sheet
Developer
Bukit Timah Green Development Pte Ltd
Address
No 1 Dairy Farm Heights Singapore 677666
District
23
Description
Villa Style & Tower Style
Tenure

Leasehold 99 years wef 21st December 2012

Site Area
est 17,545.8 sqm
Expected TOP
Dec 2016
Total No of Units
420 Condominium Units (1+S, 2 Compact, 2 Standard, 3 Compact, 3 Standard, 4 Compact, 4 Standard, PentHouses)
Tentative Preview Date: 6th Sep 2013
Showflat Launch Date: 24th Aug 2013
[/wptab]
[wptab name='Site Location']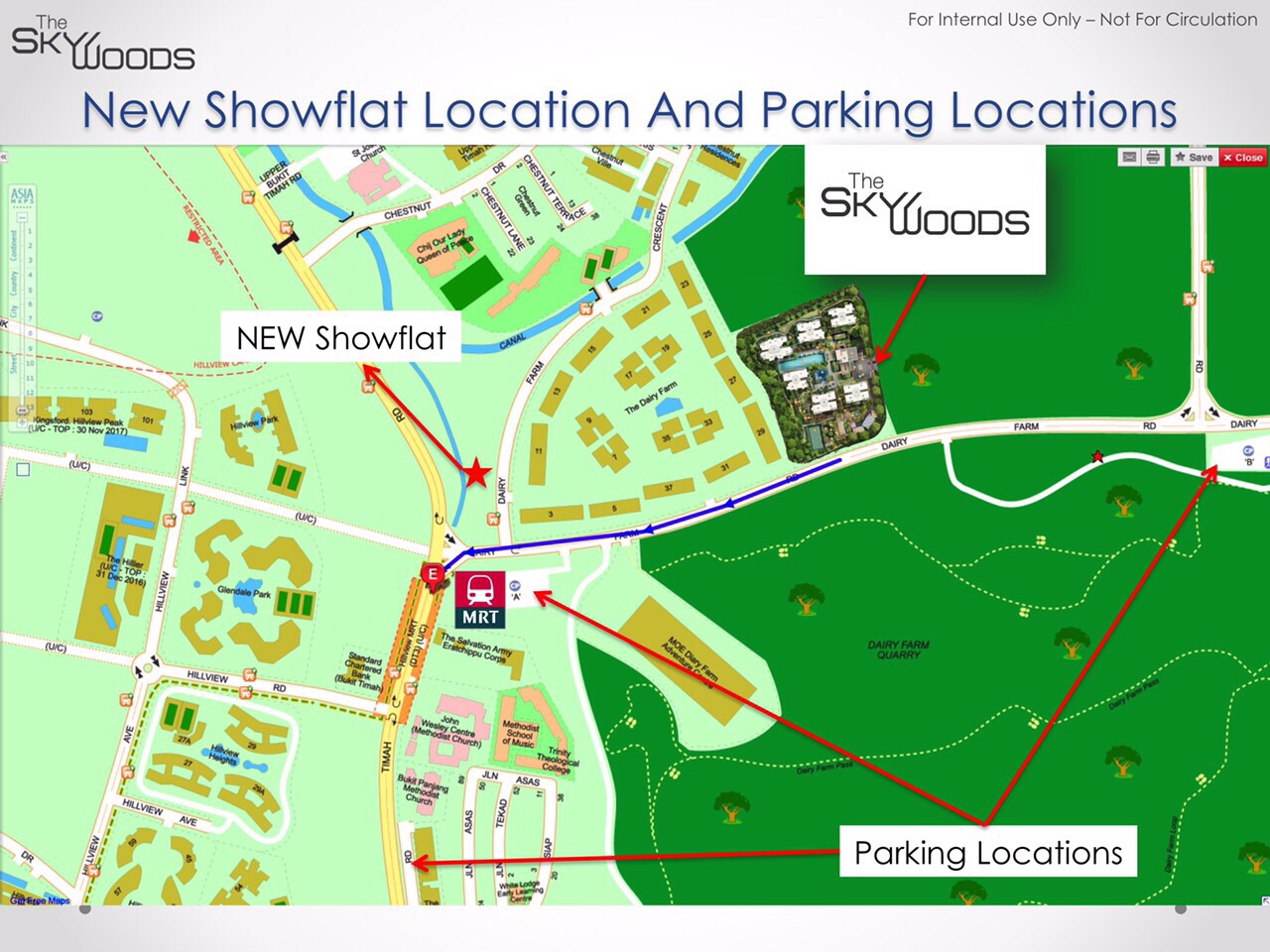 [/wptab]
[wptab name='Bukit Timah Nature Reserve']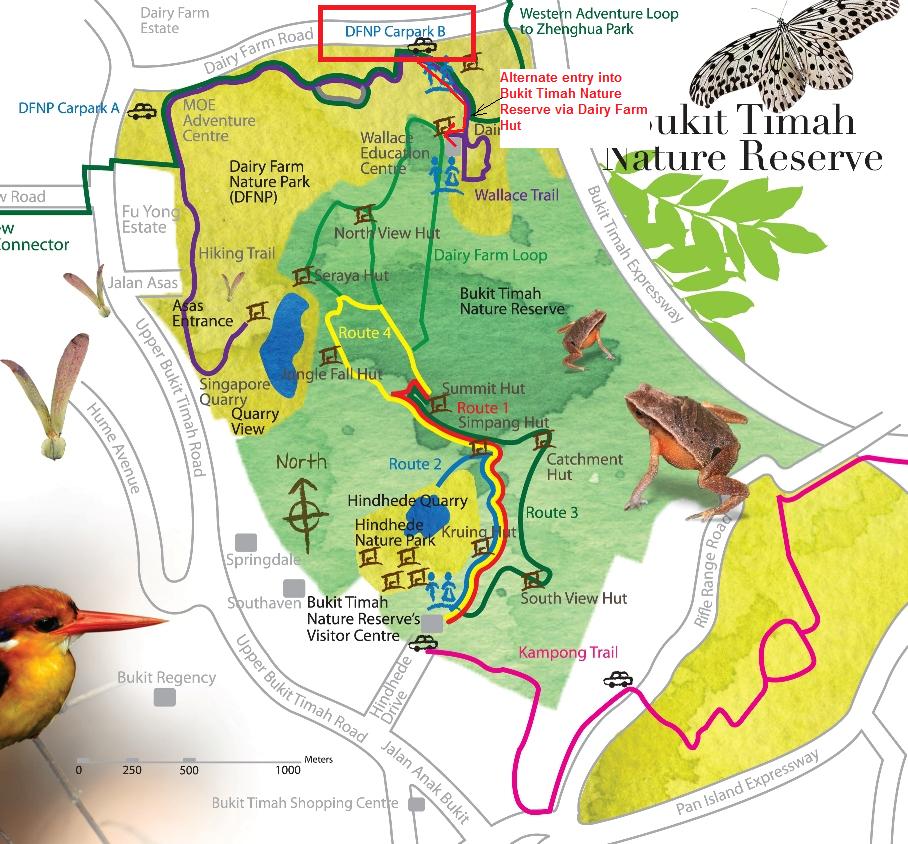 [/wptab]
[end_wptabset]
Seeking Indication of Interest (Pending Approval For Sale)