[acx_slideshow name="skypark residences"]
Upcoming Sembawang EC: SkyPark Residences –  Look out for this first ever luxurious executive condominium launching soon in the maturing estate of Sembawang!
Nested in the northernmost region of Singapore right at the junction of Sembawang Cresent and Sembawang Drive, SkyPark Residences comes with full condo facilities, modern design architecture, and the finest interior finishing to be expected.
Feel convenient as SkyPark Residences EC @ Sembawang Cres is within walking distance (Estimated 500 metres) to Sembawang Town Centre, Sembawang MRT and interchange.
Shop, dine and get your daily necessities from nearby shopping malls such as Sembawang Shopping Centre and Sun Plaza.
Enjoy the lush greens of Sembawang Ave and conduct your workouts/morning runs at Canberra park which is right at your doorstep.
At SkyPark Residences EC, enjoy quality life with your beloved family.
[wptab name='Highlights']
Close proximity to Sembawang MRT Station
Close proximity to Sun Plaza and Sembawang Shopping Centre
Close Proximity to schools
Full Condominium Facilities
Close proximity to many popular eateries
Near lush nature of Canberra park and Sembawang Park
[/wptab]
[wptab name='Fact Sheet']
Developer
Oasis Development Pte Ltd (JBE Holdings Pte Ltd & Keong Hong Holdings Ltd)
Tenure
99 years
District
D27 – Yishun, Sembawang, Admiralty
Address
Sembawang Cresent, Sembawang Drive, Sembawang Avenue
Nearest MRT(s)
Sembawang
Site Area
21,718.4 sqm
Est. TOP
2016
Total Units
500 Units
Unit Types

| | | | |
| --- | --- | --- | --- |
| 3 Bedrm | 148 units | 1141 – 1152 sqft | 106 – 107 sqm |
| 3 + Study | 60 units | 1238 sqft | 115 sqm |
| 4 Bedrm | 150 units | 1302 – 1356 sqft | 121 – 126 sqm |
| 4 + Study | 30 units | 1528 – 1582 sqft | 142 – 147 sqm |
| 5 Bedrm | 90 units | 1593 – 1711 sqft | 148 – 159 sqm |
| 5 Bedrm Maisonette | 28 units | 1722 sqft | 160 sqm |

No. of Storey
9 blocks of 14/15 storeys
Buyer Eligibility
Singaporean
Payment Scheme
Normal Progressive Payment Scheme
[/wptab]
[wptab name='Site Plan']
[/wptab]
[wptab name='Site Location']
[/wptab]
[wptab name='Verify Your Eligibility']
VERIFY YOUR ELIGIBILITY
These are the questions that you have to ask yourself to determine whether you are eligible to purchase an Executive Condominium (EC) or not.  Please spend some time to review each question and answer to the best of your knowledge.
Q1
Are you a Singaporean Citizen (SC) or Singapore Permanent Resident (SPR)?
(A) YES – Your family nucleus has 2SC or 1SC+1SPR
(B) NO – You are not eligible to purchase EC
Q2
What is your total household gross income?
(A) Less than S$14,000 – Proceed to Q3
(B) More than S$14,000 – You are not eligible to purchase EC
Q3
Have you bought directly from HDB more than once or taken any grant from HDB?
(A) NO – Proceed to Q4
(B) YES – Bought twice from HDB or Taken grant and bought once from HDB
Q4
Do you currently own any private properties?
(A) NO – Proceed to Q5
(B) YES – You are not eligible to purchase EC
Q5
If you had previously owned any private properties, did you sell your private properties within the last 30 months?
(A) NO – Proceed to Q6
(B) YES – You are not eligible to purchase EC
You are eligible to purchase an EC only if you have answered (A) to all five questions above.  You will not be eligible if you had answered (B) for any of these five questions.  Please contact me to confirm your eligibility if you are unable to answer any of these questions.  I will be glad to help you confirm your status.
Q6
Which scheme will you be using to purchase the EC?
(A) Public (family) scheme (min 1 SC + 1 SPR)
(B) Fiance/Fiancee scheme (min 1 SC + 1 SPR)
(C) Orphan scheme (min 1 SC + 1 SPR)
(D) Joint Singles scheme (both must be SC)
Note: Take note of the citizenship criterias listed in all four options above.
[/wptab]
[end_wptabset]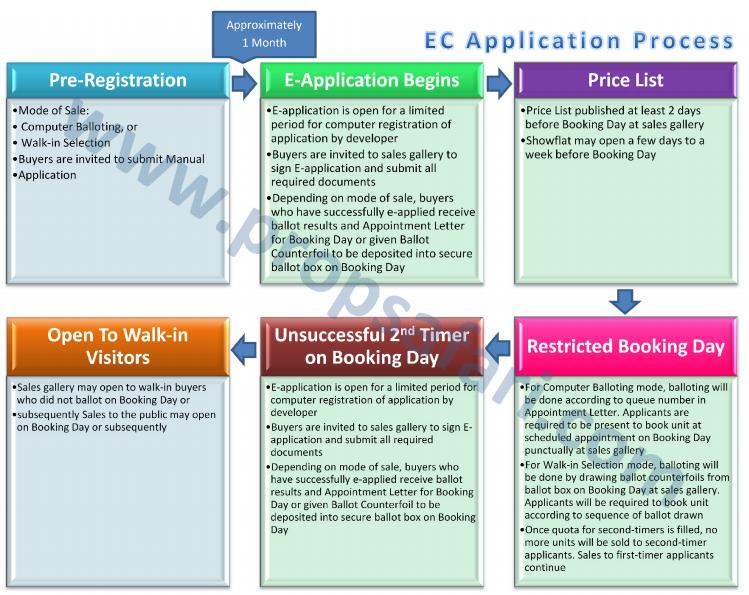 Marketed by
Agent: Angeline Ang R004940B