CDL EC @ Bukit Batok Ave 5 is a new executive condominium by renowned developer City Developments Limited.  This EC is situated in Singapore's District 23, will be comprising 10 blocks of 12 to 13 storeys with around 510 residential units and a basement car park.
Given the site's proximity to the upcoming Tengah New Town and Jurong Lake District, it will benefit from easy access to a wide range of amenities and good connectivity to such a key business, lifestyle and tourism hub.
In terms of accessibility, CDL EC @ Bukit Batok Ave 5 is of approximately 8 mins Walking Distance to Bukit Gombak MRT and future Tengah Park MRT. This will offer future residents excellent connectivity to the rest of the island. For drivers, this project is just besides Bukit Batok Road which links them directly to PIE and BKE.
Young couples or families with kids have something to look forward to at Bukit Batok EC, a short distance from many schools. So, whether kindergarten, daycare centre, primary, secondary school, or college, there are many options close to your home. That also means short commutes for your kids, giving them extra time to relax. Some nearby elite schools are Princess Elizabeth Primary, Dazhong Primary School and St Anthony's Primary School.
At CDL EC @ Bukit Batok Ave 5, enjoy a brand new quality lifestyle in a thriving mature estate.
Highlights
Built by renowned developer CDL
Few minutes walk to Bukit Gombak and Tengah Park MRT
Easily accessible to islandwide via KJE, BKE, PIE.
Exciting business and employment opportunities for Singaporeans await in three new employment areas — Jurong Lake District (JLD), Jurong Innovation District (JID) and Tuas Port. JLD and JID will test-bed new urban solutions and infrastructure to create more pleasant working and living environments for all.
Comes with various facilities to suit residents' current lifestyle needs. Neighbourhood amenities are within easy access, so residents won't have to travel far to meet their basic needs.
Factsheet
| | |
| --- | --- |
| Developer | CDL |
| Tenure | Leasehold 99-years |
| District | 23 |
| Address | Bukit Batok Ave 5 |
| Nearest MRT(s) | Bukit Gombak MRT |
| Site Area | Est 536,800 sq ft |
| Est. TOP | TBA |
| Total Units | est 510 |
| Unit Types | TBA |
| No. of Storey | Est 12-13 Storeys Residential Units |
| Buyer Eligibility | Singaporean |
| Payment Scheme | Normal Progressive and Deferred Payment |
Location Map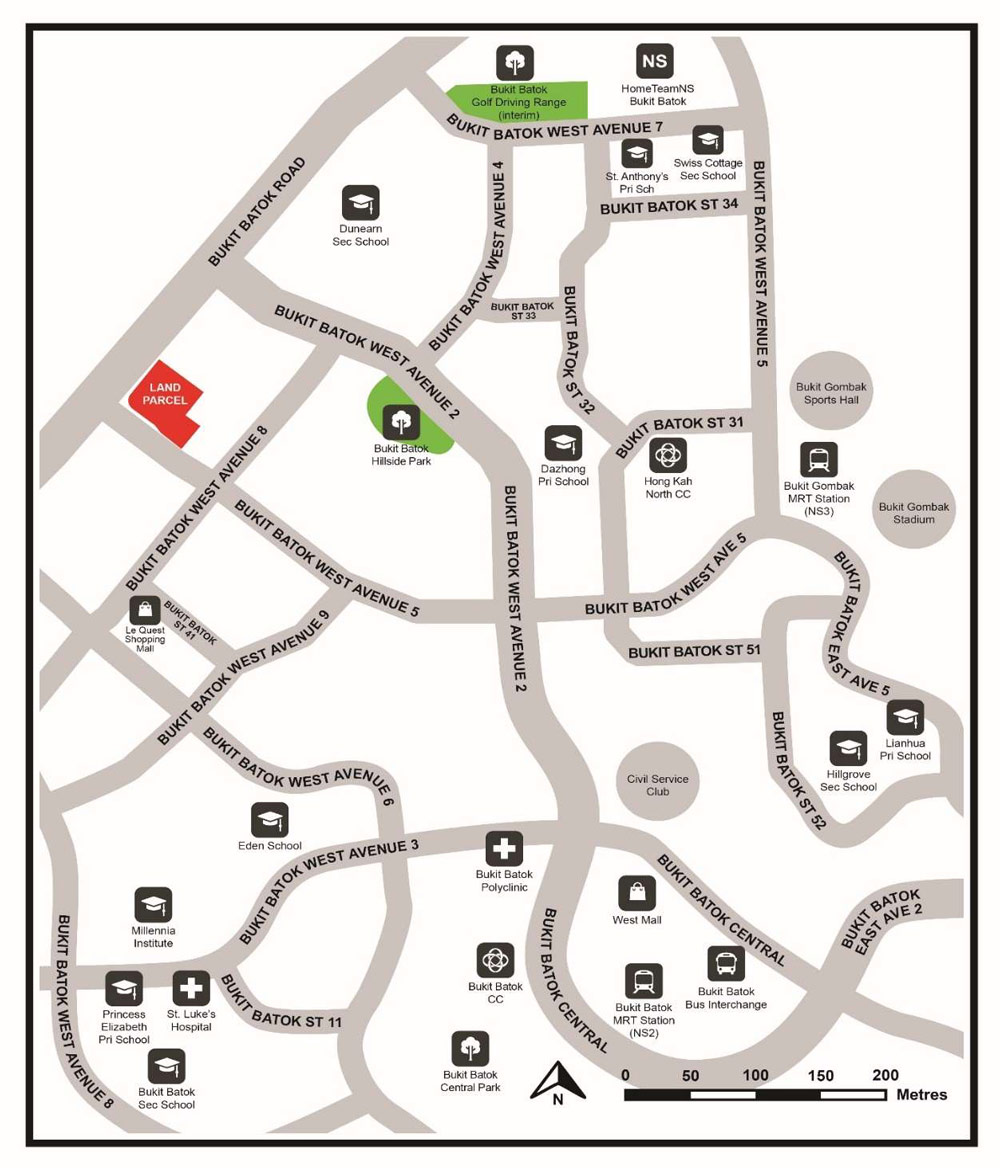 Verify Eligibility
VERIFY YOUR ELIGIBILITY
These are the questions that you have to ask yourself to determine whether you are eligible to purchase an Executive Condominium (EC) or not.  Please spend some time to review each question and answer to the best of your knowledge.
Q1
Are you a Singaporean Citizen (SC) or Singapore Permanent Resident (SPR)?
(A) YES – Your family nucleus has 2SC or 1SC+1SPR
(B) NO – You are not eligible to purchase EC
Q2
What is your total household gross income?
(A) Less than S$16,000 – Proceed to Q3
(B) More than S$16,000 – You are not eligible to purchase EC
Q3
Have you bought directly from HDB more than once or taken any grant from HDB?
(A) NO – Proceed to Q4
(B) YES – Bought twice from HDB or Taken grant and bought once from HDB
Q4
Do you currently own any private properties?
(A) NO – Proceed to Q5
(B) YES – You are not eligible to purchase EC
Q5
If you had previously owned any private properties, did you sell your private properties within the last 30 months?
(A) NO – Proceed to Q6
(B) YES – You are not eligible to purchase EC
You are eligible to purchase an EC only if you have answered (A) to all five questions above.  You will not be eligible if you had answered (B) for any of these five questions.  Please contact me to confirm your eligibility if you are unable to answer any of these questions.  I will be glad to help you confirm your status.
Q6
Which scheme will you be using to purchase the EC?
(A) Public (family) scheme (min 1 SC + 1 SPR)
(B) Fiance/Fiancee scheme (min 1 SC + 1 SPR)
(C) Orphan scheme (min 1 SC + 1 SPR)
(D) Joint Singles scheme (both must be SC)
Note: Take note of the citizenship criterias listed in all four options above.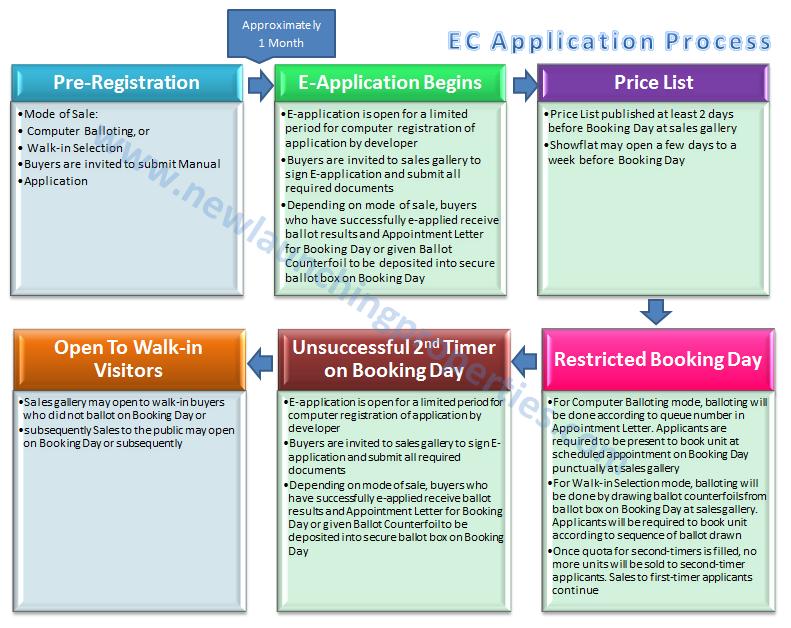 *PENDING FINAL SALES APPROVAL*
*SEEKING INDICATION OF INTERESTS*
*REGISTER FOR EARLY INFORMATION*