Upcoming Parc Life EC @ Sembawang –  Look out for this first ever luxurious executive condominium launching soon in the maturing estate of Sembawang!
Nested in the northernmost region of Singapore right at the junction of Sembawang Cresent and Sembawang Drive, Parc Life EC @ Sembawang brought to you by renowned developer Fraser Centrepoint, comes with full condo facilities, modern design architecture, and the finest interior finishing to be expected.
Feel convenient as Parc Life EC @ Sembawang is within walking distance to Sembawang Town Centre, Sembawang MRT and interchange.
Shop, dine and get your daily necessities from nearby shopping malls such as Sembawang Shopping Centre, Sun Plaza and up and coming Northpoint City which is slated to be the biggest mall in northern Singapore.
Parc Life EC @ Sembawang is easily accessible  throughout the island via major expressways such as SLE, TPE, CTE and upcoming North South Expressway which will further boost connectivity and cut short traveling timing to CBD.
Neighbourhood schools within the vicinity includes Sembwang Primary School, Wellington Primary School, Canberra Primary School, Sembawang Secondary School and Ahmad Ibrahim Secondary School.
Enjoy the lush greens of Sembawang Ave and conduct your workouts/morning runs at Canberra park which is right at your doorstep.
At Parc Life EC @ Sembawang, enjoy quality life with your beloved family.
7 Mins walk to Sembawang MRT Station
7 Mins walk to Sun Plaza and Sembawang Shopping Centre
Close Proximity to schools
Developed by renowned developer Fraser Centrepoint with tip-top finishes
Close proximity to many popular eateries and future wet market/hawker centre
Facing a $2M upgraded Canberra Park
Future sport centre coming up nearby with Badminton & indoor Basketball facility
Developer
Frasers Centrepoint and Keong Hong
Tenure
Leasehold 99-years
District
27
Address
Sembawang Crescent (Next to Canberra Park)

Nearest MRT(s)
Sembawang MRT
Site Area
Est 238,849 sqft
Est. TOP
Est 13 September 2018
Total Units
628 Units
Unit Types
2BR Viva, 3BR Viva, 3BR Verandah/Vista, 3+Universal Verandah/Vista, 4BR Verandah/Vista 5BR Vista
No. of Blocks/Storeys
7 Blocks of 16-storey & 4 Blocks of 15-storey Residential
Units With Swimming Pool, Ancillary Facilities and 1 Level
Basement Carpark
Buyer Eligibility
Singaporean
Payment Scheme
Normal Progressive and Deferred Payment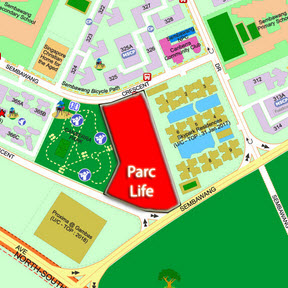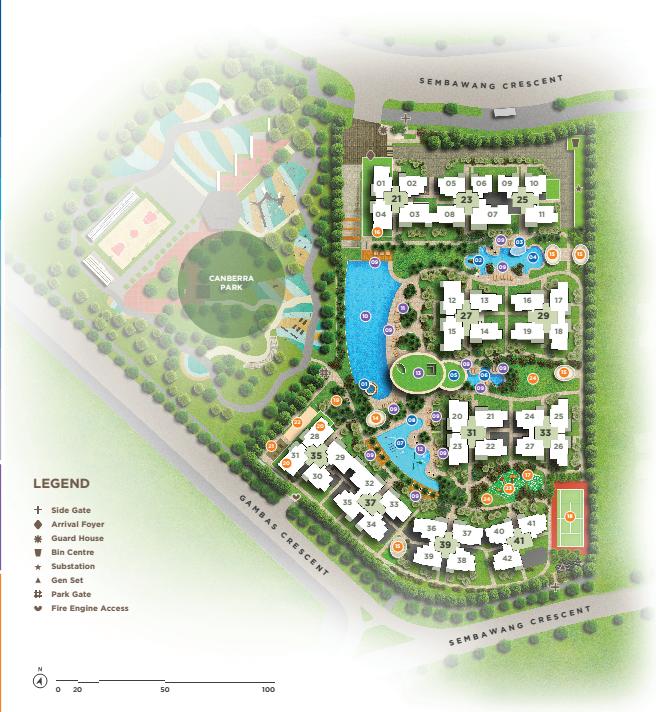 VERIFY YOUR ELIGIBILITY
These are the questions that you have to ask yourself to determine whether you are eligible to purchase an Executive Condominium (EC) or not.  Please spend some time to review each question and answer to the best of your knowledge.
Q1
Are you a Singaporean Citizen (SC) or Singapore Permanent Resident (SPR)?
(A) YES – Your family nucleus has 2SC or 1SC+1SPR
(B) NO – You are not eligible to purchase EC
Q2
What is your total household gross income?
(A) Less than S$14,000 – Proceed to Q3
(B) More than S$14,000 – You are not eligible to purchase EC
Q3
Have you bought directly from HDB more than once or taken any grant from HDB?
(A) NO – Proceed to Q4
(B) YES – Bought twice from HDB or Taken grant and bought once from HDB
Q4
Do you currently own any private properties?
(A) NO – Proceed to Q5
(B) YES – You are not eligible to purchase EC
Q5
If you had previously owned any private properties, did you sell your private properties within the last 30 months?
(A) NO – Proceed to Q6
(B) YES – You are not eligible to purchase EC
You are eligible to purchase an EC only if you have answered (A) to all five questions above.  You will not be eligible if you had answered (B) for any of these five questions.  Please contact me to confirm your eligibility if you are unable to answer any of these questions.  I will be glad to help you confirm your status.
Q6
Which scheme will you be using to purchase the EC?
(A) Public (family) scheme (min 1 SC + 1 SPR)
(B) Fiance/Fiancee scheme (min 1 SC + 1 SPR)
(C) Orphan scheme (min 1 SC + 1 SPR)
(D) Joint Singles scheme (both must be SC)
Note: Take note of the citizenship criterias listed in all four options above.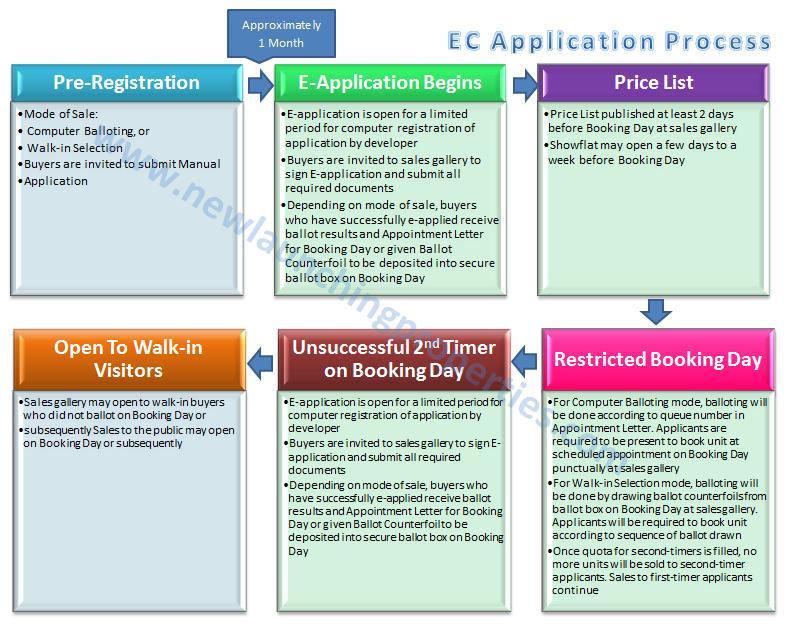 *PENDING FINAL SALES APPROVAL*
*SEEKING INDICATION OF INTERESTS*
*REGISTER FOR EARLY INFORMATION*